This piece has been used without following my TOU here
[link]
This was the First of my
Magical Rooms
If you use this stock please add your work to the featured folder Of



Stock Rules


You must have an
active
DA account.
This means, if you only have a DA account to come here & snagg stock to use or share outside of DA, you do not have permission to use

If you use my stock, your work must be uploaded to DA
BEFORE
you upload it anywhere else.

Use and abuse, but
credit me with a direct link to the stock you used.
Not my profile.

Please leave comment here with a a link to your work .
Please do not leave a comment about stock use on my profile page.
I'd like for visitors to get to see how you used my stock.

If you like it enough to use it, please be courteous and


My stock images are NOT Public Domain!
---
Stock credits~
=
prolific-stock
~
unholy-stock
The rest are my own or created in photoshop
---
Featured
[link]
[link]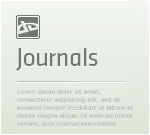 Amazing backs ready to use (and for free!)Background stocks ready to use
(and all for free)
Background stocks ready to use
(and all for free)

:thumb296250506: :thumb285533457: :thumb300125383:

:thumb270348475: :thumb277295378: :thumb113200366:

:thumb203261629: :thumb124863205: :thumb246843899:

:thumb183396722: :thumb161893945: :thumb228354821:

:thumb78875199: :thumb108706904: :thumb122403552:

:thumb109988760: :thumb206871955: :thumb160011884:

:thumb154353149: :thumb140368083: :thumb192874438:

:thumb244589491: :thumb139410460: :thumb267491469:

:thumb155283282: :thumb210323260: :thumb254626942:

:thumb217654499: :thumb194277264: :thumb147703477:

:thumb129869325: :thumb190421
ISPIRATION
:thumb270665387:
:thumb202057867: